Big Canoe ® Lakes, Marinas, Boating, and Fishing
Big Canoe ® Lakes, Marinas, Boating, and Fishing
Why not get out of that routine and do something different? Come down to the marina, rent a pontoon boat and explore our beautiful Lake Petit. The Canadian geese inhabit our island in the lake and Mother Nature is awakening in the coves. Come spend a day admiring the lakefront homes, while basking in the sun cruising Lake Petit. Or pack a picnic and tie your boat at Eagle Island and watch the deer swim ashore.
---
Lake Sconti
Our new $10 Million Dollar Clubhouse overlooks beautiful Lake Sconti as do a number of the Sconti Golf Course fairways. Launch your canoes or rowboats and spend a lazy afternoon reeling 'em in.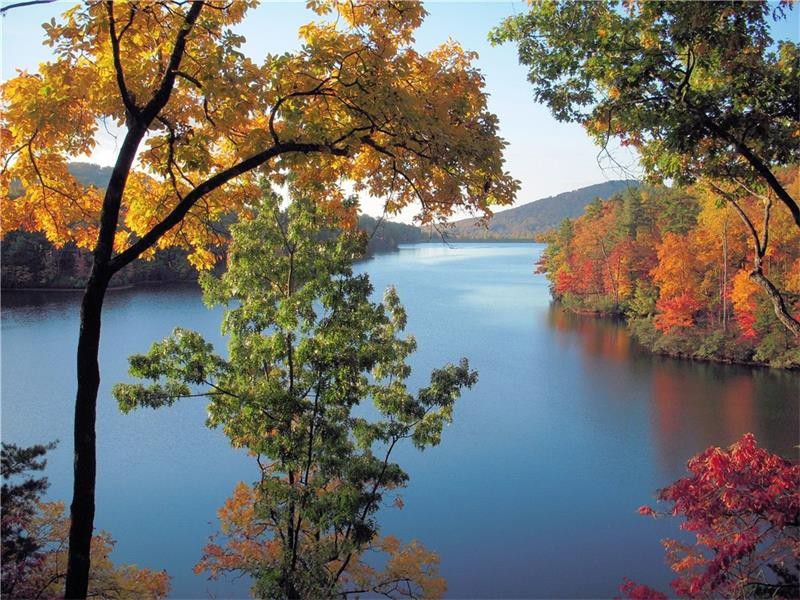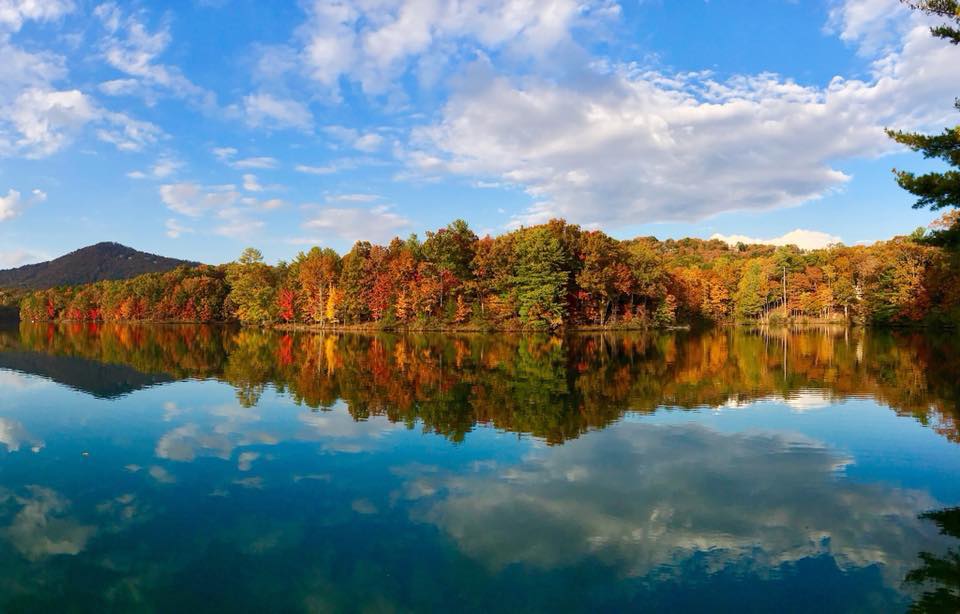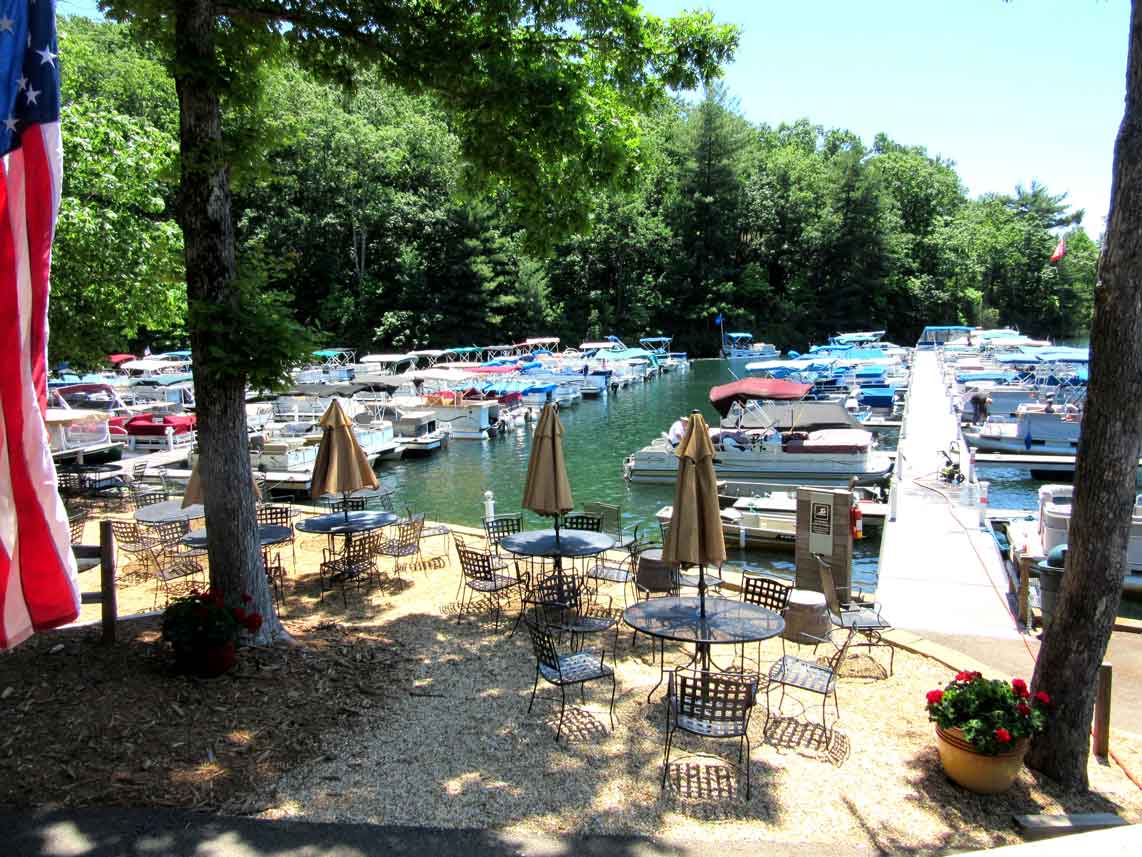 ---
Lake Disharoon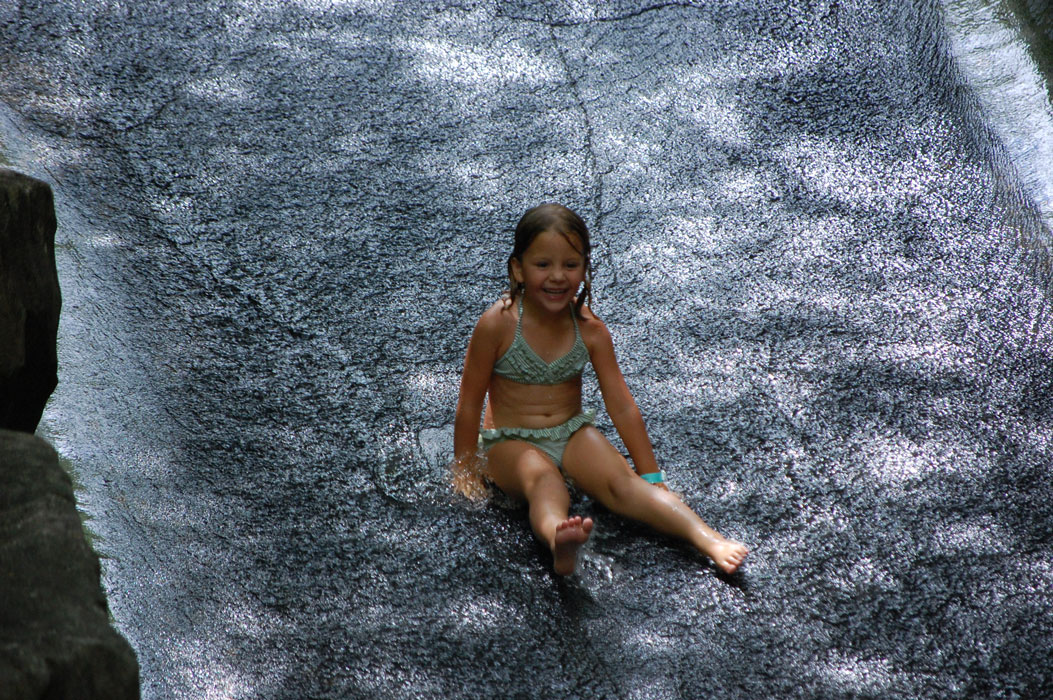 Home to the Swim Club, this lake is set aside for swimming and recreational enjoyment and is the location of our extremely popular 200' Rock Slide. Paddleboats and canoes are enjoyed all season long.
---
Lake Petit
Big Canoe's largest lake at 111 acres, stocked with trout, brass, bream & crappie, is the most popular site for fishing in Big Canoe ®. To preserve the peace and serenity of our lakes, only electric-powered boats are permitted. Boat rentals and fishing supplies are available at the marina.The Big Canoe ® Marina is located on Lake Petit.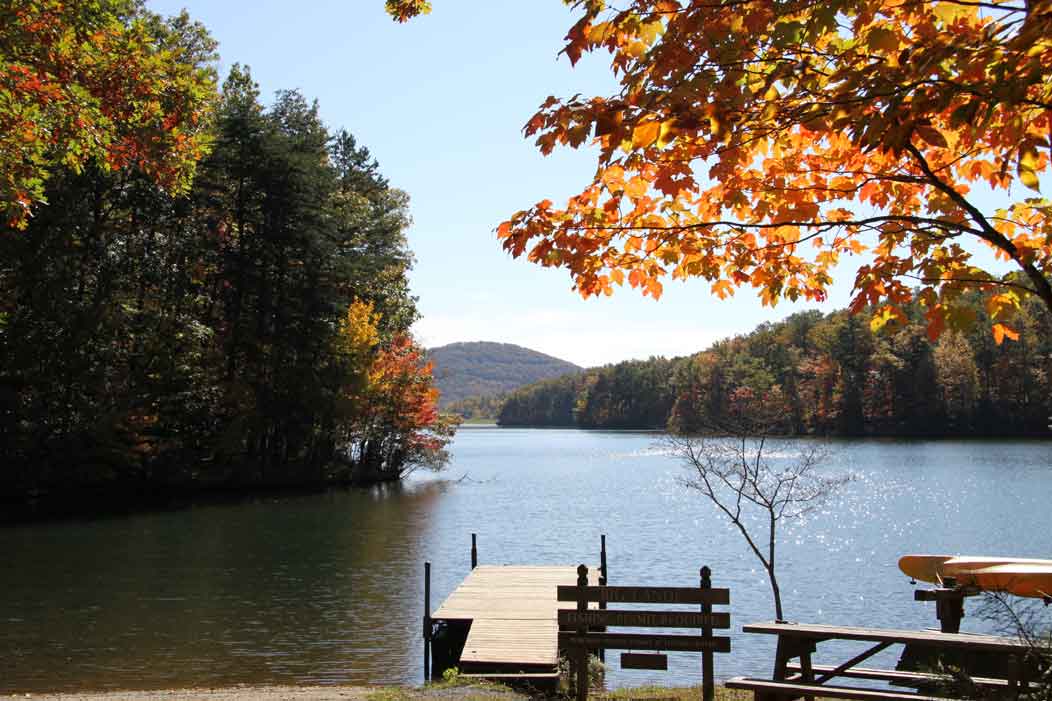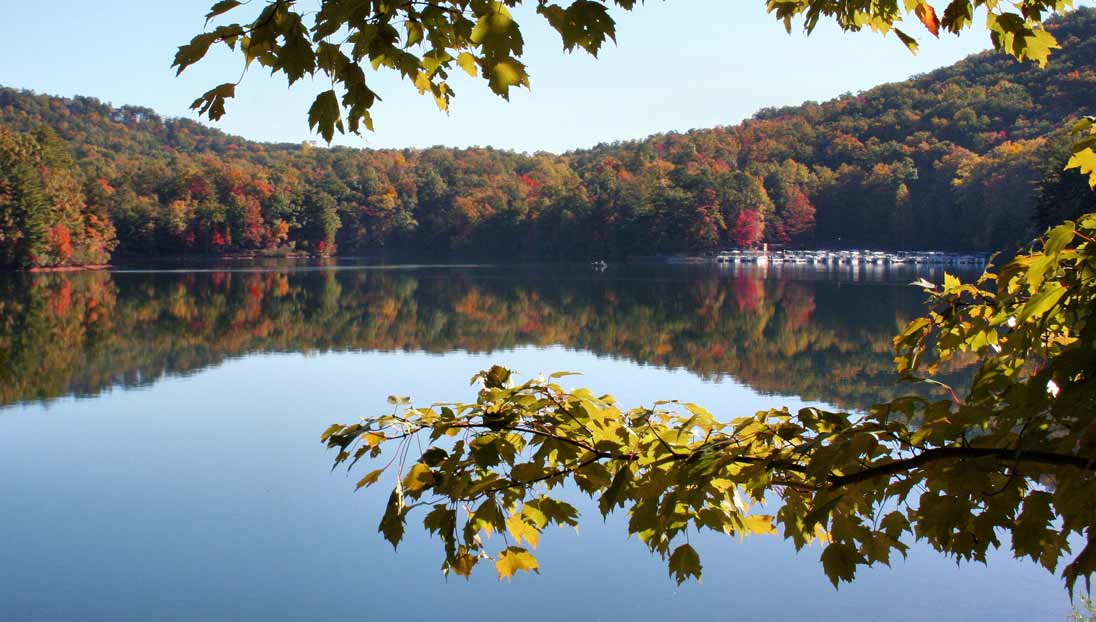 ---
The Big Canoe ® Marina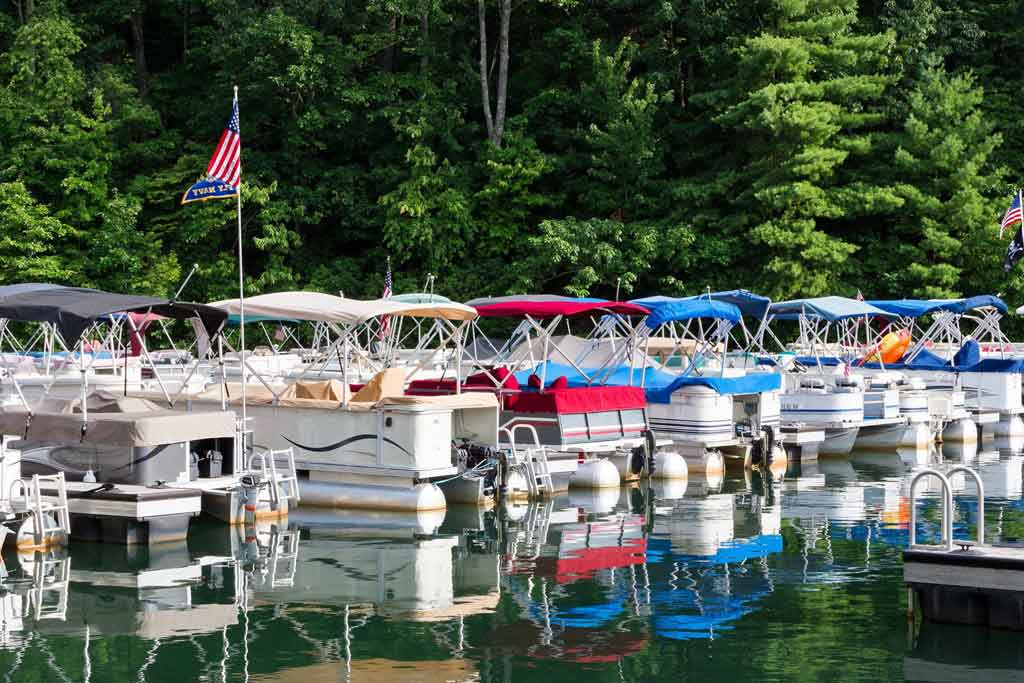 Big Canoe's newly rebuilt marina contains slips for property owner's pontoon and jon boats, as well as rental boats. The facility is overseen by a full time Marina Manager and his staff. Only electric-powered vessels are permitted on our lakes. The fishing program requires all fishermen and women twelve and over to be licensed, either with an annual permit or with a daily license. "Lake Marshals" patrol our shorelines. The committee administers Big Canoe's boat rental program. Take advantage of the new hourly rate of $30 per hour (2 hr minimum) for the pontoon boats. Happy Boating!
Hours: Monday through Sunday, 8:00 AM to 6:00 PM
Phone: 706-268-3303
The following items are now available at the Marina:
Pontoon Boat Rentals
Jon Boat Rentals
Canoe Rentals
Fishing License
Fishing Pole Rentals
Bait and Tackle Sales
Soda and Water Sales
Snack Sales
Beer and Wine Sales
Free Wi-Fi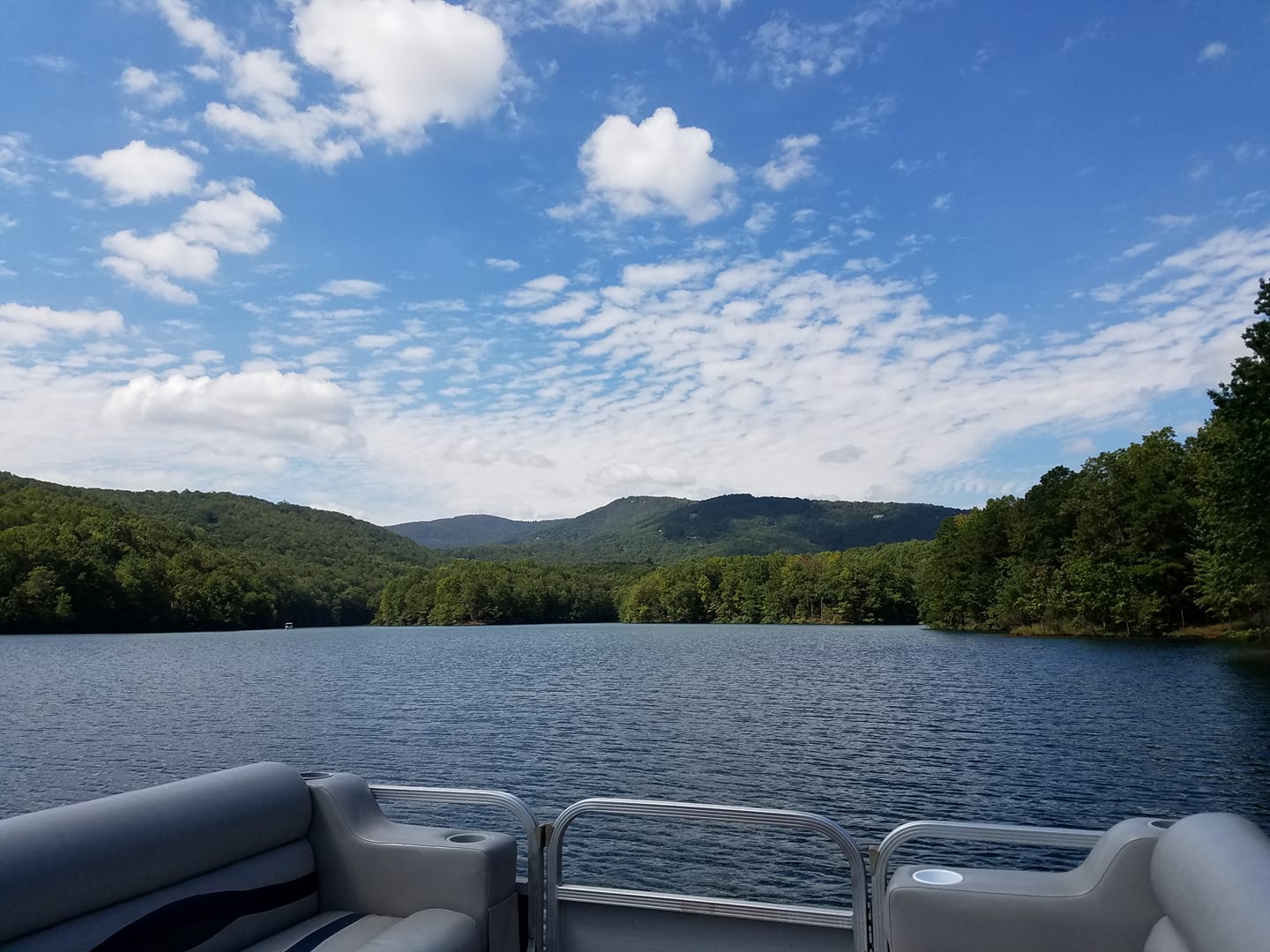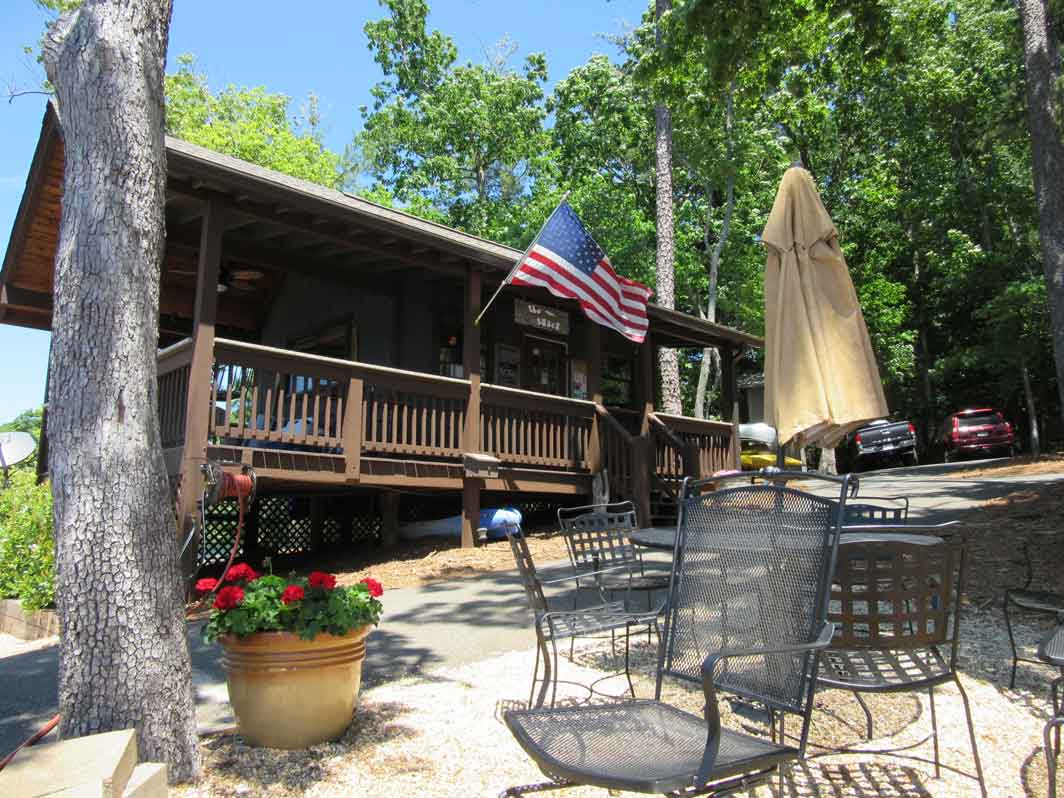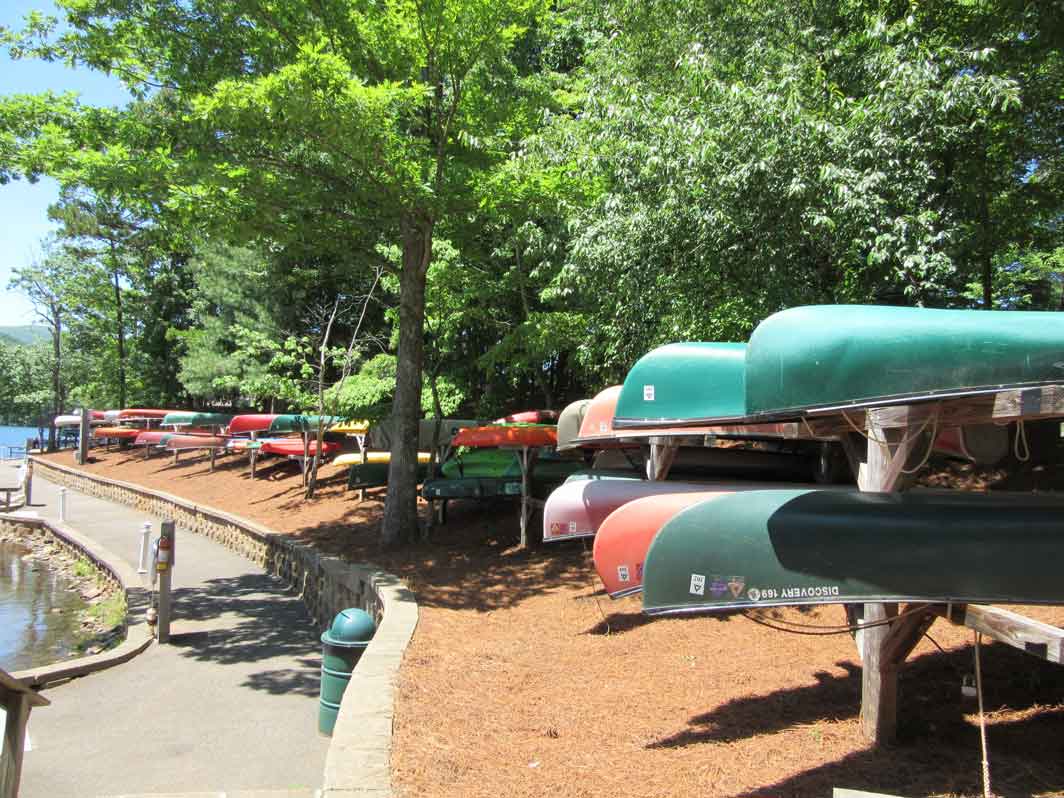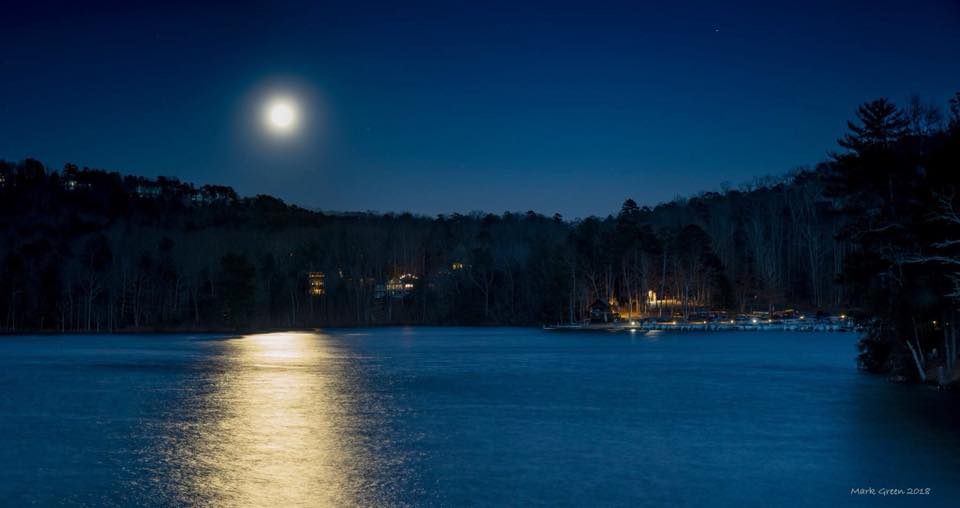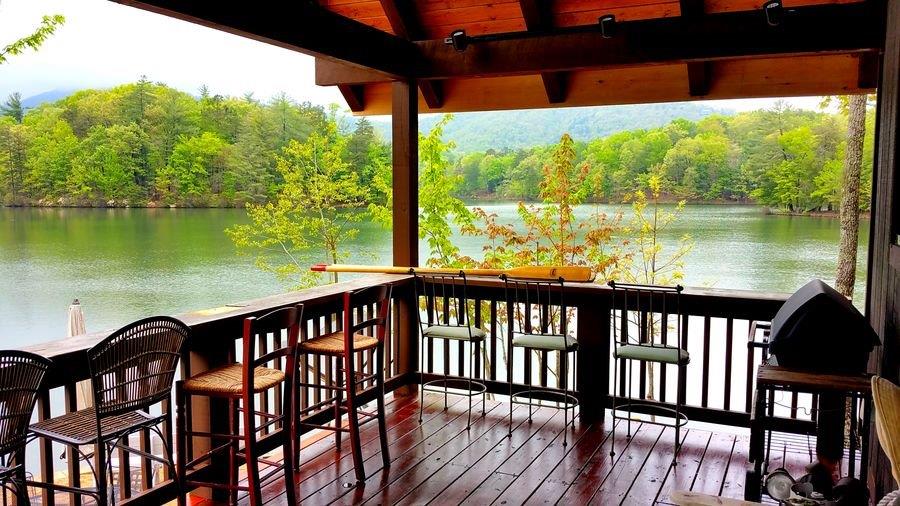 ---
Fishing Rules & Regulations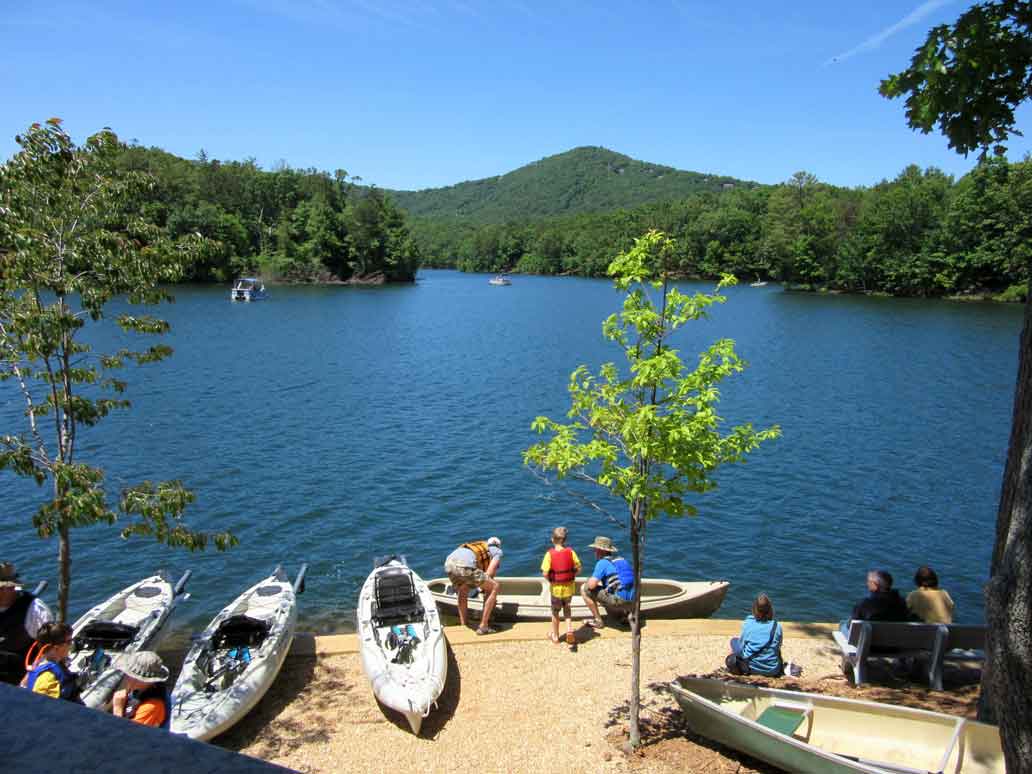 The only people who can fish are property owners, property owner guests, registered rental guests, marketing guests, and employees who have obtained the proper user card. All must have the appropriate Big Canoe ® fishing permit with them while fishing. Daily and weekly fishing permits may be purchased at the Fitness Center. Annual and family permits may be purchased at the Fitness Center. Fines will be imposed for not complying.
Creel Limits Per Day
4 Rainbow Trout - All year
4 Bass - All year
4 Bream - June through March (Specifically prohibited in April and May)
4 Crappie - All Year
When the limit has been caught for any one kind of fish, no further fishing for that day is permitted. The catch and release of fish beyond the daily limit is prohibited. Shiners, as well as artificial bait, are now legal on all lakes. The cleaning of fish on the lake or in the area of the marinas is specifically prohibited. Tackle: No more than two hand-held lines may be used at any one time by any one person. Hook and line fishing is the only type allowed. All other methods (set lines, nets, etc) are prohibited.
Where to Fish
Lake Petit - Fishing may be from boats or from designated banks. The spillway, the dam and the launching ramp are designated for bank fishing. Fishing is prohibited at the marina dock area. This area is restricted to' boat owners and their guests in accessing their boats. Boaters should not interfere with bank fisherman and bank fisherman should not trespass on private lakeside property.
Lake Sconti - Fishing is not allowed adjacent to the golf course fairways or between tees and greens. Boats may not be left overnight.
Lake Disharoon - Fishing is not permitted in Lake Disharoon.