Big Canoe® Areas of Interest
Recreation
Gibbs Garden 220 acres composing of 16 World Class Gardens including 3 feature gardens including Manor House, Japanese and Waterlily. Open March 1 through Mid December.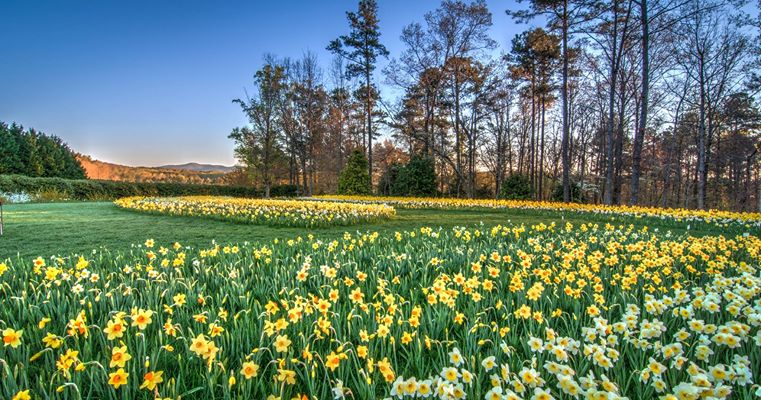 See 20 Million Daffodils At Gibbs Gardens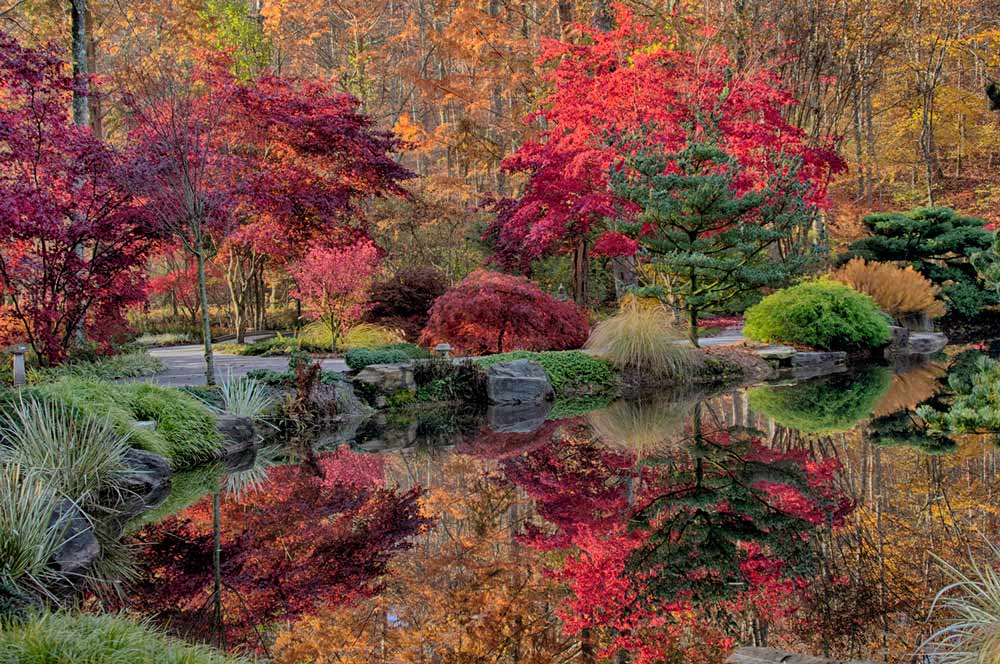 Gibbs Japanese Garden
---
Taxes - The Big Canoe® Community is located in two counties, Pickens and Dawson. Taxes are generally about the same for each county, averaging just under 1% a year of the purchase price.
Schools - Children attend either Public schools in Jasper (Pickens Co.), or Dawsonville (Dawson Co), School buses pick up and return children daily to the North Gate Wildcat area.
Medical Facilities/Service - Mountainside Medical Center and multiple Doctors/Dentists offices are located in Jasper, GA - approximately 12 miles from Big Canoe® Main Gate.
911 Service - is available in the Big Canoe® community with a landing area for medical helicopters. The closest hospital is Piedmont Mountainside Hospital in Jasper.
---
Churches/Synagogues
Big Canoe® Interdenominational Chapel
Trinity Church (.5 miles from Big Canoe)
Foothills Community Church (2 miles from Big Canoe)
Jasper (12 miles) has Baptist, Catholic, Episcopalian, Methodist, Presbyterian
Roswell (30 miles) has a Jewish Synagogue
---
Restaurants
Lake Sconti Restaurant (Inside Big Canoe®)
Home Restaurant (Just outside North Gate)
Forno Italian Restaurant (Foothills Village)
Fuego Italian Restaurant (Foothills Village)
Plus a wide variety of additional restaurants located in Jasper (12 miles) and Dawsonville (16 miles)
---
Pharmacies
Foothills Shopping Village - 1.5 miles from entrance - inside IGA
Jasper, GA (12 miles) - CVS Drugs, Jasper Drug Store, Northside Pharmacy, Walgreens, Rite Aid, Kroger Pharmacy, Walmart Pharmacy
Dawsonville, GA (16 miles) - CVS Drugs, Kroger Pharmacy, Goodson Pharmacy, Dawson Pharmacy, Walmart Pharmacy, Rite Aid
---
Grocery Shopping
Foothills Shopping Village - IGA
Jasper, GA (12 miles) - Kroger, Blue Star, Ingles
Dawsonville, GA (16 miles) - Ingles, Kroger
---
Shopping Malls
North Georgia Premium Outlets - GA400 Dawsonville - 30 minutes
North Point Mall (Alpharetta) - 45 minutes
Riverstone Plaza (Canton) - 40 minutes
Town Center Mall (Marietta) - 50 minutes
Foothill Shipping Center - 1.5 Miles south of main gate
IGA Grocery Store, Bank, Dry Cleaners, Day Spa, Barber Shop, Pet Grooming, Ace Hardware, Professional Bldg, Dental office, restaurants, gift shops, furniture stores.
---
Location
Easily reachable via GA 400 on the East or I-75 to the West, Big Canoe® is approximately 1 hr 45 min from the Atlanta airport and only 70 miles from Chattanooga, TN. Many residents commute daily to Atlanta or its suburbs. Big Canoe's proximity to Atlanta makes it a perfect weekend get-a-way, or an easy commute for those who choose to live full time in the North Georgia Mountains.